Ocean's 8 (2018)
Directed by: Garry Ross Rated: PG-13 Runtime: 1h 51m
Studio: Warner Bros. Pictures Screenwriter: Garry Ross, Olivia Milch
Cast: Sandra Bullock, Cate Blanchett, Anne Hathaway, Mindy Kaling, Sarah Paulson, Akwafina, Rihanna, Helena Bonham Carter
What would you do for a cut of 150 million dollars? 
Debbie Ocean (Bullock) took five years, eight months, and twelve days to plan out the biggest heist of her life. Now that she's out of prison, all she needs is to assemble the best in each area she needs to get the job done. First, she starts with her number two, Lou Miller (Blanchett), then moves on to a jeweler (Kaling). Next up, a street con (Akwafina), the mom next door (Paulson), a fashion designer (Bonham Carter), and a hacker (Rihanna).
Ocean's Eight is an action-comedy built upon its Ocean franchise predecessors. The lead of an almost all-male cast was Danny (George Clooney), Debbie's brother. A nice attribute about this movie is that you don't need to watch the previous ones for anything to make sense. Ocean's Eight isn't the first heist caper, nor the last-yet its all-female cast (of a solid group of actresses) gives it a welcoming freshness. This ensemble of seasoned actresses is an exceptional collaboration of funny, serious, and nuanced. I loved the fresh take on a museum theft. Plenty of places or people have been robbed in movies, but I've never seen anyone try to do so at The Met Gala.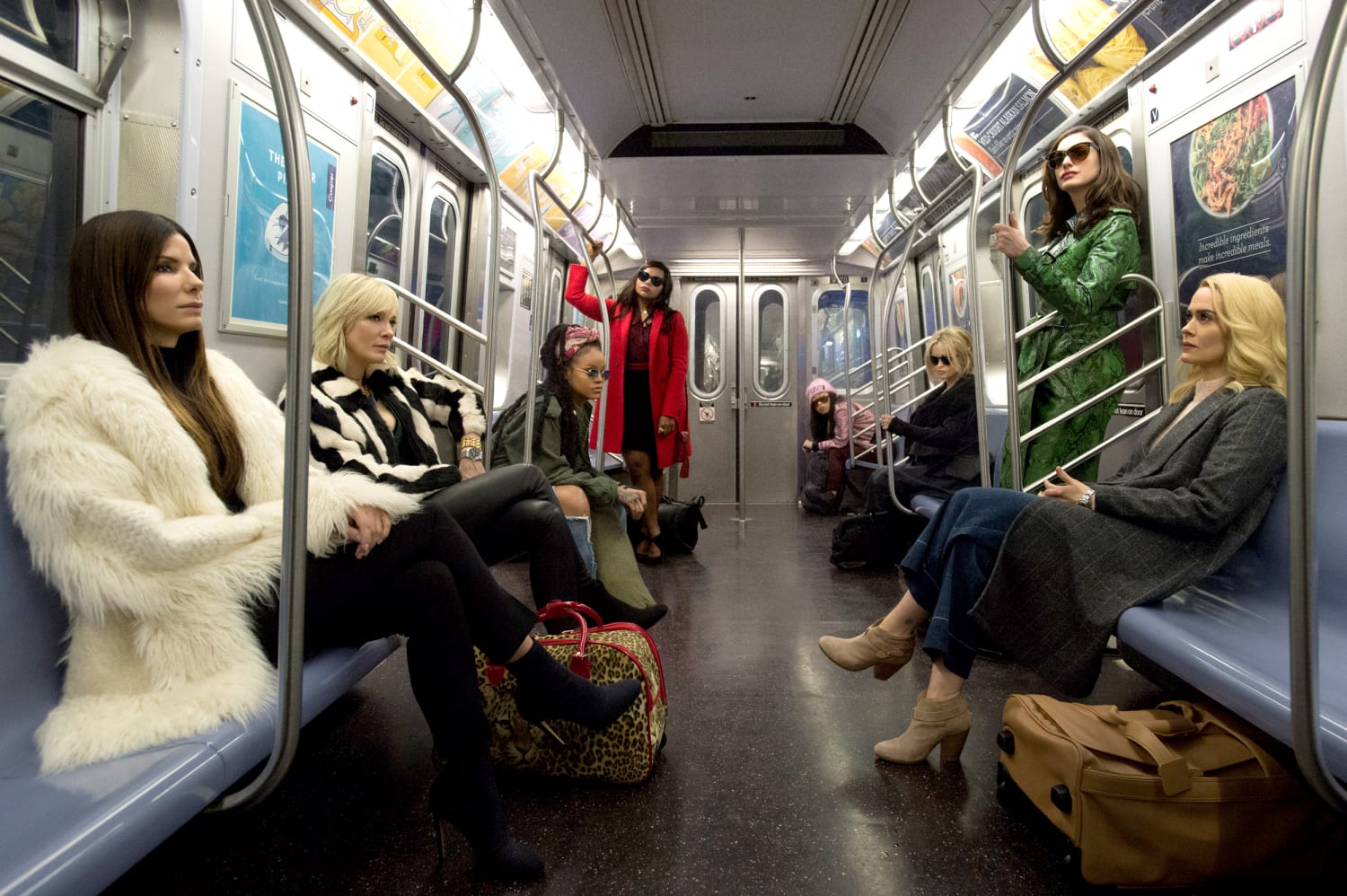 The chemistry amongst the cast is energetic and makes the film that much more fun to watch. It's cohesive and well-directed, with only a few plot questions about Debbie's plan that jumped out at me. Ross utilizes music in the background to establish pace and tone throughout the movie.
Ocean's Eight isn't overly serious or trying to reinvent this type of film, except for where it moved women from secondary characters to the primary ones. The playful nature of the setup to robbing The Met Gala is fantastic. It allows the audience to sit and enjoy a well-dressed movie with no other purpose than straightforward enjoyment.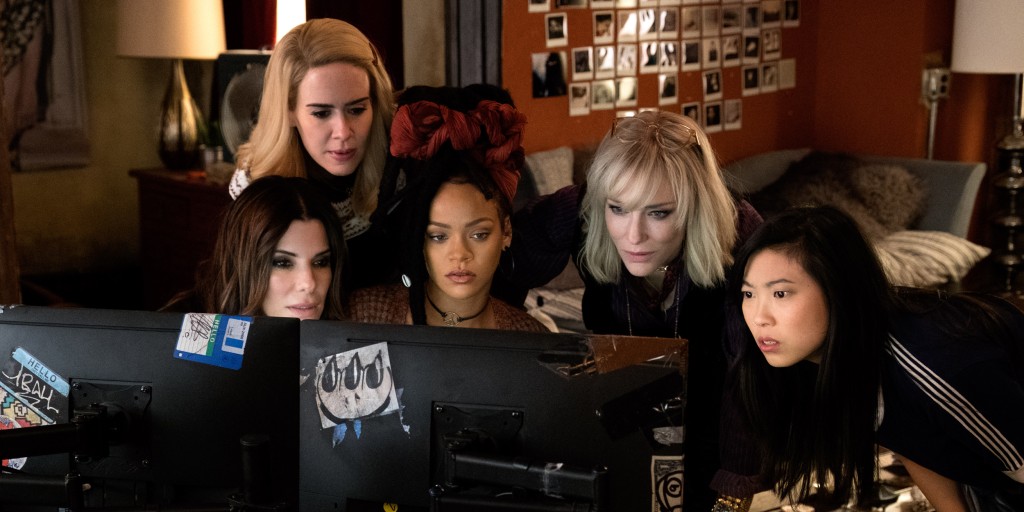 Every movie is meant to be enjoyed or appreciated; why watch otherwise? Ocean's Eight is the confident, smooth reality break you didn't know you wanted to see. A movie like that should be on your watchlist.
-A Pen Lady