Cruella (2021)
Directed by: Craig Gillespie Runtime: 2 hr 14 min Rated: PG-13
Studio: Disney Screenwriters: Dana Fox, Tony McNamara, Aline Brosh McKenna
Based on: Novel One Hundred and One Dalmatians by Dodie Smith
Cast: Emma Stone, Emma Thompson, Joel Fry, Paul Walter Hauser, Mark Strong
Once upon a time, there was a land where the first Walt-Disney movies were created. Where women fell in love at first sight or continually needed rescuing by a man. Where magic was mostly evil, and villains were bad, no reason why.
Eventually, after many, many, many years, the rulers of this land changed and remodeled the great castle of the land. This land came to be known simply as Disney. Women were no longer plot devices forced into marriages, kidnapped, poisoned, or cursed. A place where all magic isn't evil and women are empowered. Classic stories are reimagined here, and so are the villains. Now, they, too, have backstories, depth.
Disney's latest reinvention is the villain from the 1961 cartoon movie One Hundred and One Dalmatians, Cruella DeVil. Initially, she was an animated, chain-smoking, anorexic, verbally abusive, fur-wearing, puppy stealing, murderous maniac. Yes, the original cartoon was a children's movie. There was a live-action film of the same name in the mid-90s… absolutely worth avoiding.
So, how do you redeem such a vile creation? You split her traits into two people and go from there.

Cruella isn't about chasing down dogs, far from it. Though a handful is in the film, that part of the original has been stripped away. This retelling is sassy, edgy, and a tad dark. It was made with more mature audiences in mind.

Emma Stone plays the iconic, titular role of Cruella. The audience is introduced to her as a child, briefly. That peek into her past sets up her motivations and the overall tone of the film to come. Cruella is a nickname; her real name is Estella. Estella tries to stuff a part of herself (Cruella) away into a metaphorical box. It's evident from the film's title that it doesn't work out. It's why that doesn't work that makes for a compelling journey into this character.

Cruella's depiction by Stone is absolutely believable. Her natural ability to exude snark while acting a tad mad and delivering salty lines, all while seemingly enjoying herself, is bang on. It reflects the original in a way that isn't based on all the previous character flaws. Stone's Cruella laugh is even on point.
All Estella wants is to work in fashion, to design. With the help of her friends Horace (Hauser) and Jasper (Fry), she finds an in. She catches the attention of fashion legend, The Baroness (Thompson). Dreams do sometimes come true! Or, maybe not. Emma Thompson artfully depicts herself as the "it" lady of London. She makes Miranda Priestly (Meryl Streep) from The Devil Wears Prada look like a street performer. In fact, both Emma's feed off one another so well in their shared scenes it's difficult to determine who is better.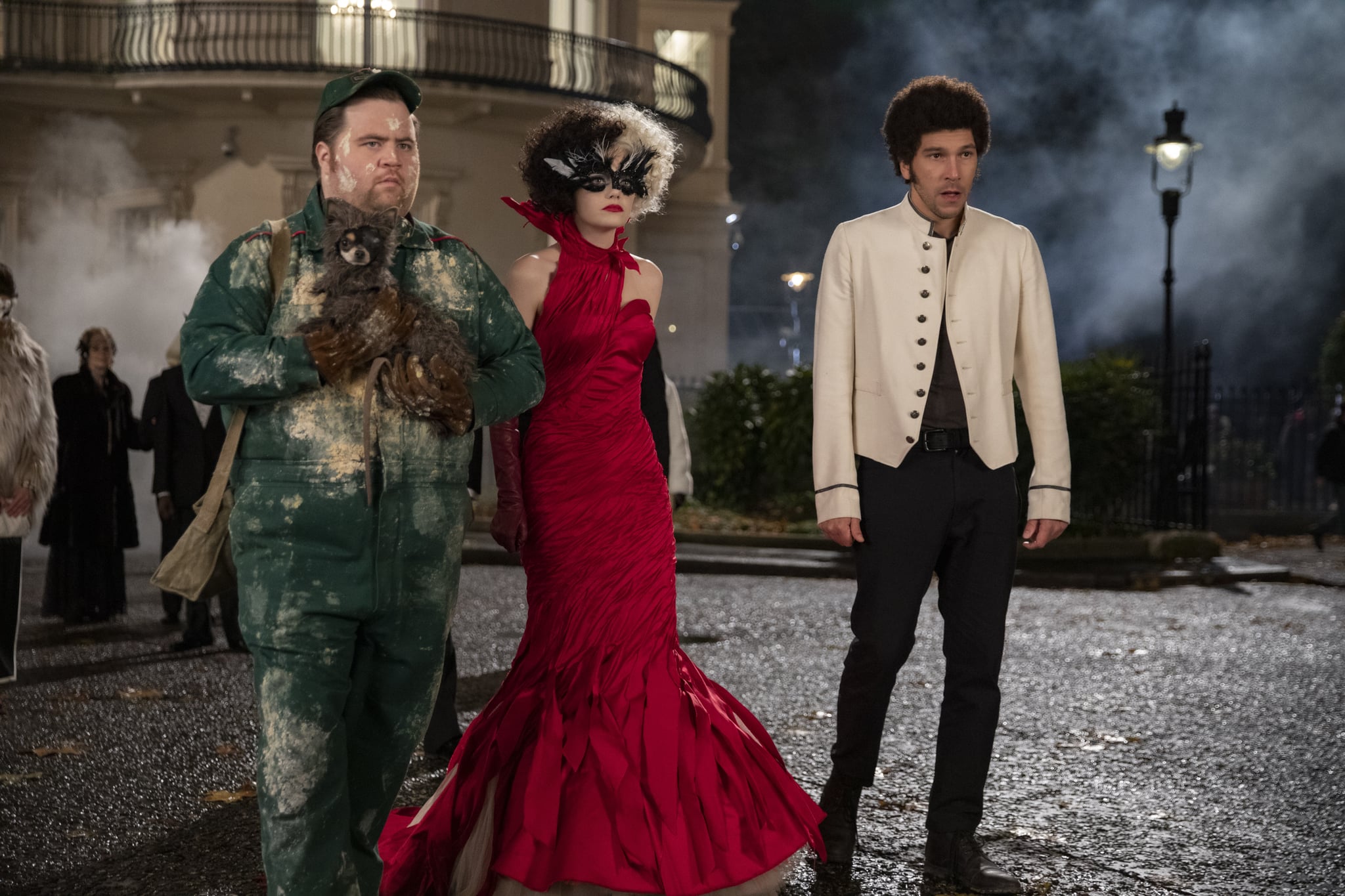 The pace of the film is relatively good. Unfortunately, it gets bogged down about seventy-five percent of the way through, but it's not for long before it picks up again.
This film establishes who Cruella is and why. From there, Disney sets up what she could become in a sequel or two. They could choose to keep her "brilliant, bad, and a little mad" (as a tagline goes), letting her embrace villainy. Or something else. Honestly, Emma Stone's performance is too fabulous to go good. This Cruella doesn't need to be on the same path as the animated one to wreak havoc. Nor should she. By remodeling this character, it ensures her original toxic demeanor and subliminal approval of killing animals for sport is never again seen as acceptable.
Cruella tells a story that's not a remake and is better for it.
This film is absolutely worth putting on your watchlist and seeing in theaters.
—a pen lady