Director: J.J. Abrams Runtime: 2 hrs. 7 mins. Rated: PG-13
Studio: Paramount Pictures Screenwriter: Roberto Orci, Alex Kurtzman
Based on: TV series Star Trek created by Gene Roddenberry
Cast: Chris Pine, Zachary Quinto, Simon Pegg, Lenard Nimoy, Karl Urban, Zoe Saldana, John Cho, Anton Yelchin, Eric Bana, Bruce Greenwood
It's always a pleasure when something classic is reimagined and doesn't stink. It's even more enjoyable when there's a substantial time gap between the two. Today I'm talking about Star Trek. Yes, a few T.V. shows bear that name, but this film is rebooting the original T.V. series in a fashion.
J.J. Abrams directed a star-studded cast that perfectly depicted and paid homage to the original characters and the actors that played them. If you're familiar with the original T.V. show or films, you can appreciate it more than if you have not. Creator Gene Rodenberry crafted a reality that explores space, sure, but set the bar for how humanity should be. Peaceful, collaborative, intelligent, inclusive, and open-minded. He was decades ahead of his time. His amazingly radical notions don't have quite the impact today as they did when Star Trek first aired, but that's a good thing. It represents progress.
"Space, the final frontier." I think of these iconic words as I look out an airplane window at 40,000 feet writing this. The multiple shades of blue, nothing visible beneath me, sparse speckling of clouds smeared onto the sky like an artist at work. It's nothing compared to seeing the entire planet from above and afar. To try and imagine that or other worlds is beyond the scope of my appreciation. So when J.J. Abrams and the production team gave birth to this remake in such a vivid, plausible, and fun manner, it just had to be good. Right?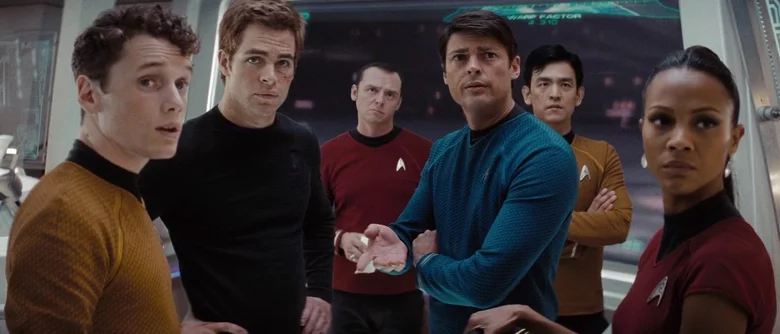 Captain James T. Kirk (Pine), Spock (Quinto), Lt. Uhura (Saldana), Soo-Lu (Cho), Ensign Chekov (Yelchin), Doctor McCoy (Urban), and Scotty (Pegg) are all superb casting choices! Everyone has this well-blended chemistry that makes you fall for them as their respective characters. Though Zachary Quinto's resemblance to the original Spock, Lenard Nimoy, is uncanny. It's one thing for an actor to look like someone else, but accurately depicting them is vital, and Quinto makes an excellent Spock. R.I.P. Mr. Nimoy.
This film introduces the Star Trek universe and the cast's journey together. However, how the story originates is brilliant. Using one of the original Trek members as the catalyst to the plot allows the story to honor the original and carve out its own path for newer generations. It's a genuinely clever way to reset many things about the original without destroying its memory.
The freshly minted crew of the U.S.S. Enterprise, the flagship of Star Fleet, work together to tackle the immense challenge of stopping a rogue Romulan captain named Nero (Bana) who is out to destroy the Federation, one planet at a time. Why? And how do you stop someone that can destroy planets? The answer to that and the reason for the plot working so well was the addition of "Spock Prime" (Nimoy) as he's credited. The concept of the plot doesn't work without his inclusion.
It's not just Mr. Nimoy but the entire cast who brings depth, energy, and believability to their roles. After all, that is what anyone wants from an actor, an outstanding performance. Star Trek gets that from everyone attached to the film; to me, that is a sign of great hiring. It's also a sign of a great script. A project can have the best actors around, which can flop from a terrible script or a bad director.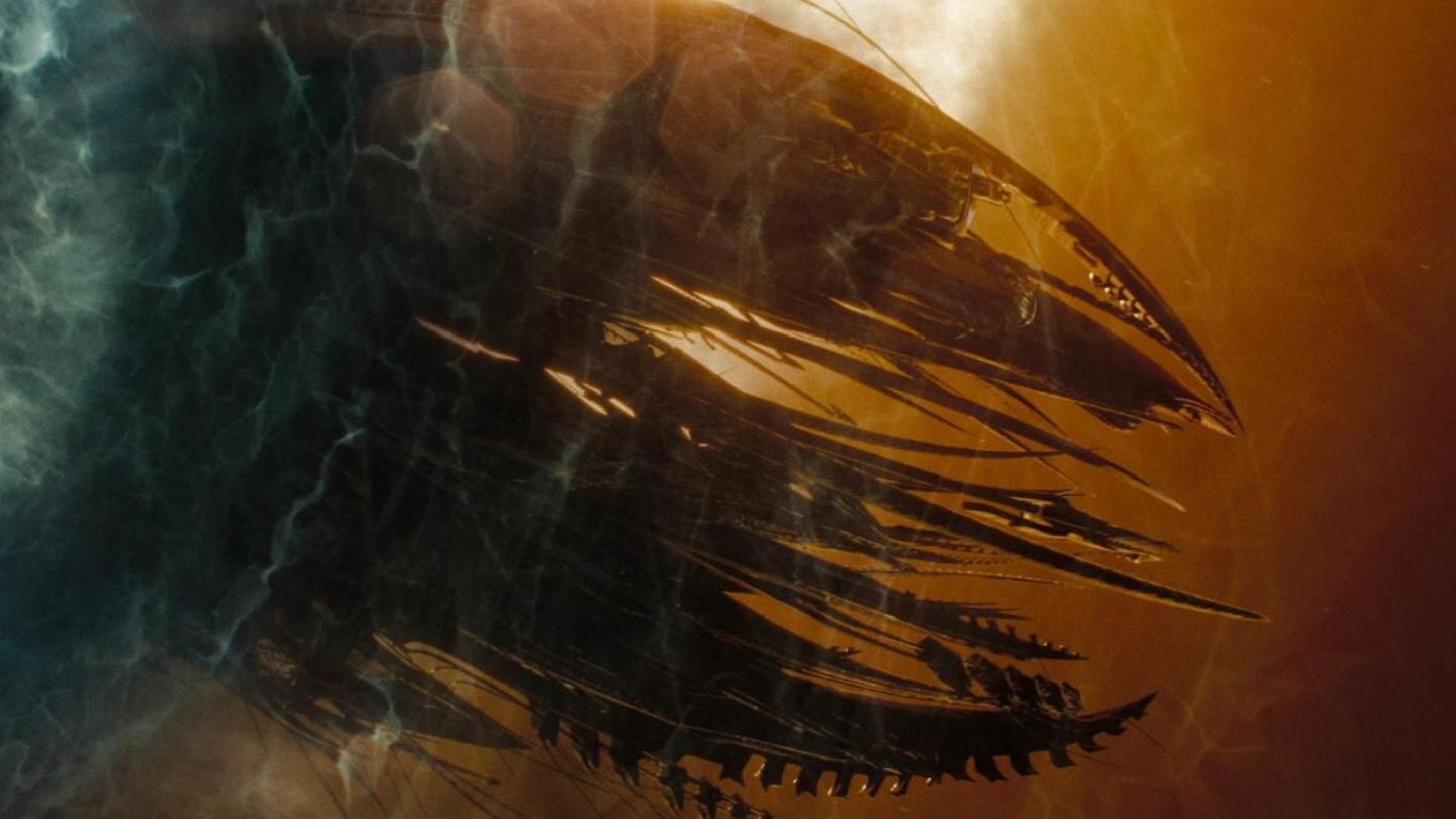 Another attribute that makes this iteration of Star Trek so appealing to watch is the production that created believable costumes for the various aliens, the sets and props, and the technology used to complete all the CGI. Every time Star Trek is taken on anew, it automatically benefits from the newest filmmaking tools of the time. This franchise has come a long way in visual appeal since 1966. It's come a long way in general and paved the way for many first on T.V.
This Star Trek does a spectacular job of character development in weaving the storylines together and representing how different species manage meeting new people in life and on the job.
Fantastic acting, set design, cinematography, directing, story, and humor make this film worth the effort into creating it. All these attributes created a movie worth seeing. J.J. Abrams boldly chose to go where many have gone before and comes out of warp speed with a refreshing winner of a reboot of a beloved sci-fi franchise. This Star Trek is worthy of a place on your watchlist!
-A Pen Lady