A Quiet Place 2 (2021)
Directed by: Jon Krasinski Rated: PG-13 Runtime: 1 hr. 37 mins.
Studio: Paramount Pictures and Platinum Dunes
Screenwriter: Jon Krasinski, Scott Beck, Bryan Woods
Cast: Jon Krasinski, Emily Blunt, Cillian Murphy, Millicent Simmonds, Noah Jupe, Djimon Hounsou
I take care not to put out spoilers that ruin a movie in my reviews/posts. To dance around them when reviewing franchise films, where one builds upon another. Though, strictly speaking, they're not sequels. A Quiet Place 2 is very much a traditional sequel. To talk about it will mean referencing its predecessor a little. There may be baby-sized spoilers, but nothing major. Therefore, don't read this until you've seen the first one.
A Quiet Place 2 is not one of those sequels that's a letdown. Sure, some of the mystery is gone now that audiences understand the alien's trigger. That doesn't equate to a lack of suspense and thrills. I couldn't remember the last time I jumped in my seat seeing a movie, and for this one, it happened twice.
The film picks up right where the first left off. In a flashback/memory, the audience gets to experience the day the aliens came. Yes, it shows multiple perspectives and not just the person having the flashback; it's forgivable. Move on. It's effortlessly shown and seamlessly goes right back to the movie's present. By adding this, viewers see the connections with other townspeople the Abbott family knew. This is nice because there is no need to explain who someone is later on. Case in point, Emmett (Murphy).
Emmett and Regan (Simmonds) are the genuine leads of the film. Evelyn (Blunt) and Marcus (Jupe) have sizable chunks, but someone has to keep an eye on baby Abbott. With the family farm in ruins, a safe and sound-proof space is crucial with a newborn in tow.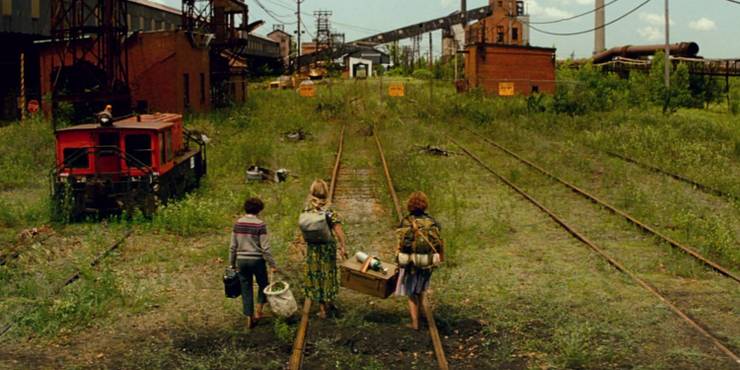 Everyone's acting is on point, to a level that questions how. How did Krasinski get such real-life-like emotional reactions? When Noah Jupe's Marcus screams and panics (which is all he seems to do), did he have a coach? Or Emily Blunt's resolve as Evelyn to carry around that crate and baby on an injured foot is pure grit. Grit is not a term I would use to describe Emily Blunt typically. The natural-seeming reactions of Millicent Simmonds's Regan are also amazing to see depicted, as she is deaf in real life too. All of it adds to the believability and suspense as you watch these characters struggle to survive.
Let's talk feet for a moment. Evelyn walks around barefoot as the Abbott's have elected to do, with a wound and dirty bandage. Ow and yuck! On top of that, they must now walk beyond the soft sandy paths they established near home. I'm barefoot most of the time, so my feet are used to a certain degree of abuse. However, walking on and running through the places the characters do without issue isn't believable. Maybe if they were as light-footed as the elf, Legolas, from Lord of the Ring.
Krasinski doesn't expand on the aliens in any way, which will bug some viewers who expect answers and details. In this, A Quiet Place 2's alien foe is like the concept of the zombies in AMC's The Walking Dead. There is no 'why,' only how to survive around them. A bleak notion, to be sure!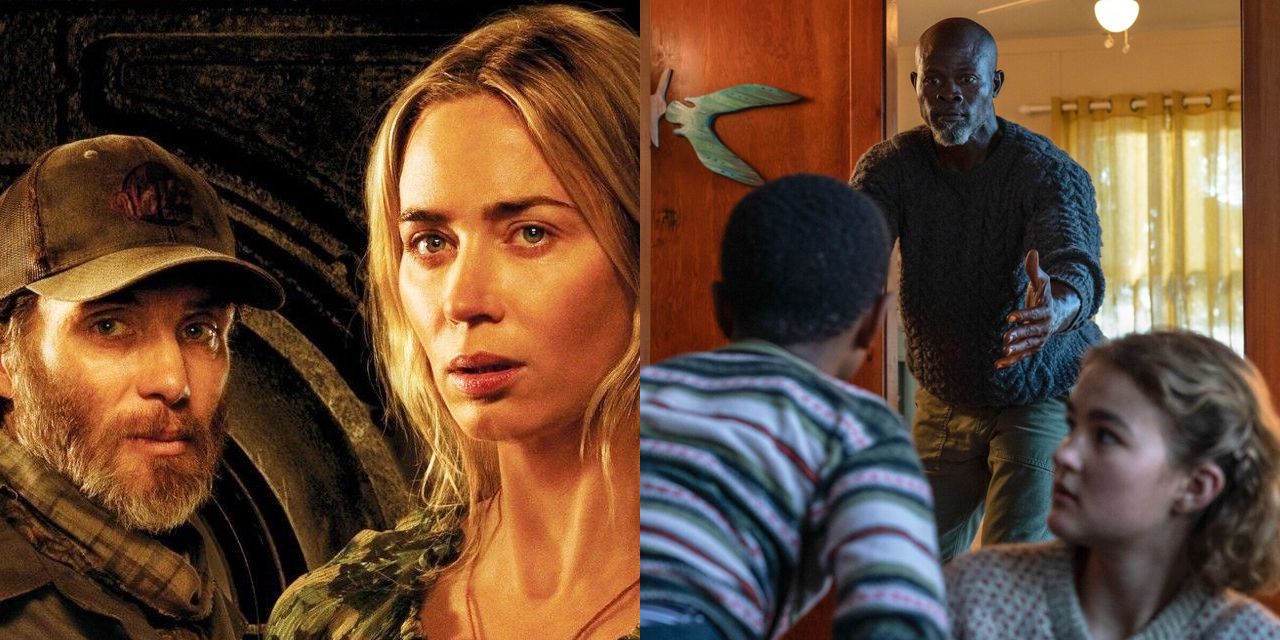 A Quiet Place 2 isn't short on action and suspense. The film may have more dialogue, but it still invokes the same need for audience participation with being silent. With excellent sound editing and solid performances by the cast, the story holds up well against its predecessor. Seeing the first film, and this one is like being enveloped into a great book. When it's over, you still want more. That's a sign of excellent storytelling.
If you are a fan of action, suspense, and drama with a fantastic cast and great story, A Quiet Place 2 should make it on to a high place on your watch list.
—a pen lady
6-25-21
*Currently, you can only see this film in theaters. If it's safe for you to see and you can see it in theaters before its home release, see it on the big screen. Some films are always better viewed on a gigantic screen, in the dark, with a superior sound system. This is one of those films. Cheers!