The Mummy (1999)
Directed by: Stephen Sommers Rated: PG-13 Runtime: 2 hrs. 4 mins.
Studio: Universal Pictures Screenwriter: Stephen Sommers
Cast:  Brendan Fraser, Rachel Weisz, Arnold Vosloo, Oded Fehr, John Hannah, Patricia Velásquez
Movies often hold up a pair of their characters, in the most trying of circumstances, and get them to the point of asking, 'Is our love worth dying for?' Well, that setup applies to stories in general, but let's stick with cinema here. In Stephen Sommers The Mummy, that is the introductory sequence. The actions of High Priest Imhotep(Vosloo) and his love, Anck Su Namun (Velásquez), set a solid foundation for the plot. Less than five minutes in, and you're hooked.
The Mummy has a strong plot and story about, well, a mummy who won't stay dead and aims to bring his lost loves soul back from the underworld. To that end, there is action, mystery, light comedic touches, and suspense. It's not a horror film, though kids 10-12 may find certain scenes momentarily graphic (it's a movie about a mummy and not the bandaged groaning kind).
American Rick O'Connell (Fraser) is a French Legionnaire who is wrangled into taking Evelyn Carnahan (Weisz) and her brother Johnathan (Hannah) to a lost Egyptian city. A city guarded by the Medjai, decedents of the pharaoh's guards, led by Ardeth Bay (Fehr). The trio has a map to this fabled city, and they're not the only ones searching for it. Evelyn wants to prove herself to her fellow scholars; everyone else is in it for treasure.
This is the project that introduced me to Arnold Vosloo, Oded Fehr, and Rachel Weisz. Despite his small role in this film, Fehr displayed a believable presence and talent as Ardeth.
Vosloo's portrayal as Imhotep/The Mummy is fantastic! He has very few lines and none in English (there are subtitles), so his role is mostly hitting his mark. That is, being where he needs to be at the right time. Special effects took a giant leap forward in 1999 after this film came out. So props to Vosloo for pretending to be all that's required of an actor that will later become a gooey mummy who unhinges his jaw in post-production.
The Mummy is the only film that I like with Brendan Fraser in it. His character isn't a tomb raider or archeologist and yet comes off like a watered-down Indian Jones. Done poorly, it could have ruined the movie, yet it works. The same can be said for Weisz's character, Evelyn.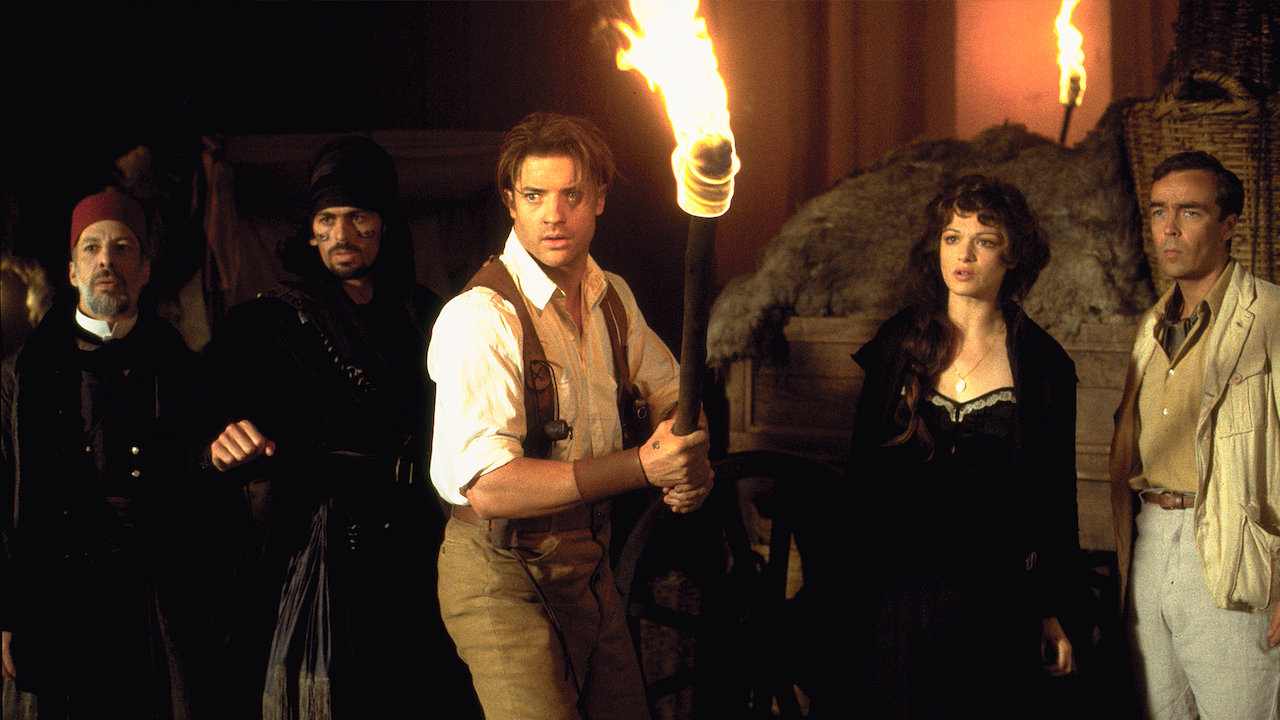 Evelyn is a bookworm. A librarian in a museum. She scurries off on an adventure with no experience and no team. Rachel Weisz is a wonderfully talented actress, and she takes this character and makes her likable. Weisz explains things to the novice characters, as an actual museum worker might. Therefore Evelyn's lines in many places come off as natural instead of condescending. Weisz depicts her in a way that doesn't have me groaning at the glaring, unbelievably of the whole situation.
As moviegoers, we expect movies to be logical enough that we can see it happening or working out. Perhaps, even so, we could picture ourselves as specific characters. The Mummy doesn't have all the logical bits to fill in the gaps, but it's okay. It's a lasting example of what movies were designed to do, entertain and distract.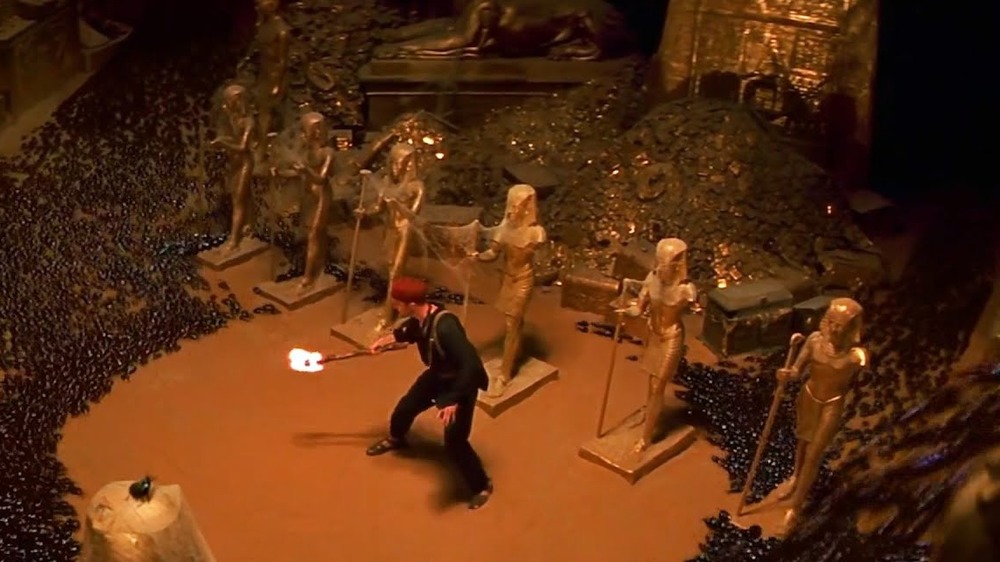 In the decades since its release, this movie still holds up as a good story with watchability. I viewed this film digitally on a 4K TV with HDR. WOW! Some scenes don't upconvert as nicely as others, but I was really pleased with the viewing quality. I expected the whole thing to be grainy (noisy) and the fact that it's not made rewatching this so much better than pre-Blu Ray.
The Mummy is a great film to see and worth a place on your watchlist. Don't forget the popcorn!
—a pen lady